Kin Custom
Everton Fab Four | Women's Tee
Regular price
£32.00
£0.00
Unit price
per
𝑻𝒉𝒆 𝑷𝒆𝒓𝒇𝒆𝒄𝒕 𝑾𝒐𝒎𝒆𝒏'𝒔 𝑻𝒆𝒆 𝑭𝒐𝒓 𝒂 𝑫𝒂𝒚 𝑰𝒏 𝑻𝒉𝒆 𝑳𝒊𝒇𝒆
Step out with an instant classic! Dressed up or down, our fitted Beatles-inspired Women's Tee offers complete comfort and style. Handmade with premium wear-resistant fabric, show off your curves with this carefully crafted tee. Made from 95% polyester and 5% spandex, it's perfect for activewear and moves with you without feeling "constricting". Because it's polyester, it's super-breathable. Because it's got spandex, it stretches with you. Each tee is printed, cut, and handmade after you order it. Meaning it didn't exist before you decided to make it yours. Made from 100% ethically sourced materials and shipped with recycled packaging,𝘵𝘩𝘪𝘴 𝘪𝘴𝘯'𝘵 𝘺𝘰𝘶𝘳 𝘢𝘷𝘦𝘳𝘢𝘨𝘦 𝘞𝘰𝘮𝘦𝘯'𝘴 𝘵𝘦𝘦. 𝙎𝙝𝙞𝙥𝙥𝙞𝙣𝙜 𝙞𝙨 𝙛𝙧𝙚𝙚 𝙩𝙤𝙤.
Product Details:
👉 100% Recycled packaging & ethically sourced materials
👉 Soft, breathable fabric
👉 95% Polyester, 5% Spandex, Jersey
👉 Crewneck
👉 Double-needle topstitch detailing
👉 Highly stain-resistant making it very easy to clean.
👉 Wrinkle-resistant
👉 Retains color - meaning the color you bought, will still be the color for years to come.
👉 Printed, cut, and handmade
Size & Fit:
👉 Fitted
👉 Moderate stretch
👉 Size up for relaxed
👉 Model is 5'11 wearing size XS
👉 Model's bust is 32B

When Will I Recieve My Order?
Because every product is handmade on-demand and we do not carry inventory, we average 3 business days of production and offer the following shipping methods:

☑️ Premium (International): 4-7 business days, dropshipped to you directly from China.

𝗧͟𝗼͟𝘁͟𝗮͟𝗹͟ ͟𝗘͟𝘅͟𝗽͟𝗲͟𝗰͟𝘁͟𝗲͟𝗱͟ ͟𝗧͟𝗶͟𝗺͟𝗲͟:͟
☑️ Production: 3 business days
☑️ Shipping: 4-7 business days
☑️ Total: 7-10 business days from time of order

𝙒𝙝𝙖𝙩 𝙘𝙤𝙪𝙣𝙩𝙧𝙞𝙚𝙨 𝙙𝙤𝙚𝙨 𝙩𝙝𝙞𝙨 𝙥𝙧𝙤𝙙𝙪𝙘𝙩 𝙨𝙝𝙞𝙥 𝙩𝙤?

N͢o͢r͢t͢h͢ ͢A͢m͢e͢r͢i͢c͢a͢:͢
🇺🇸 United States
🇨🇦 Canada
🇲🇽 Mexico

E͢u͢r͢o͢p͢e͢:͢
🇬🇧 United Kingdom
🇮🇪 Ireland
🇦🇹 Austria
🇧🇪 Belgium
🇨🇿 Czech Republic
🇨🇾 Cyprus
🇩🇰 Denmark
🇫🇮 Finland
🇫🇷 France
🇩🇪 Germany
🇬🇷 Greece
🇭🇺 Hungary
🇮🇹 Italy
🇱🇻 Latvia
🇱🇺 Luxembourg
🇳🇱 Netherlands
🇳🇴 Norway
🇵🇱 Poland
🇵🇹 Portugal
🇸🇰 Slovakia
🇸🇮 Slovenia
🇪🇸 Spain
🇸🇪 Sweden
🇨🇭 Switzerland

O͢c͢e͢a͢n͢a͢:͢
🇦🇺 Australia
🇳🇿 New Zealand

A͢s͢i͢a͢:͢
🇭🇰 Hong Kong
🇯🇵 Japan
🇲🇴 Macau
🇲🇾 Malaysia
🇸🇬 Singapore
🇰🇷 South Korea
🇹🇼 Taiwan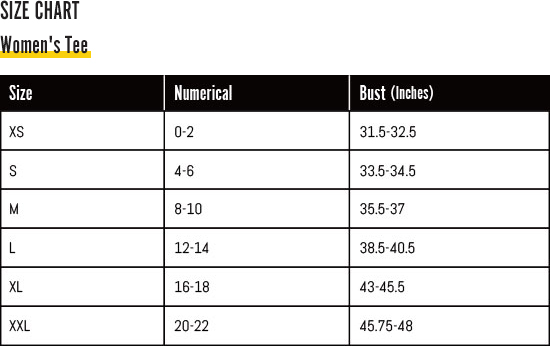 ---
Share this Product
---