Kin Custom
Everton DNA | Men's Premium Heavyweight Tee
Regular price
£41.00
£29.00
Unit price
per
𝑬𝒗𝒆𝒓𝒕𝒐𝒏 𝑰𝒔𝒏'𝒕 𝒂 "𝑪𝒉𝒐𝒊𝒄𝒆". 𝑰𝒕'𝒔 𝑫𝑵𝑨.
The enhanced quality and fit of our Everton DNA Men's Premium Heavyweight Tee is what sets it apart. With longer sleeves and a wide body, it's got that stylish oversized look. Add in soft French Terry for supreme comfort and high-quality wear. All finished with a smooth surface on the outside and loop knitting inside. Made from 100% Polyester & French Terry, it's both luxurious and durable. Each tee is printed, cut, and handmade after you order it. Meaning it didn't exist before you decided to make it yours. Made from 100% ethically sourced materials and shipped with recycled packaging, this isn't your average Men's tee. Shipping is free too.
𝑷𝒓𝒐𝒅𝒖𝒄𝒕 𝑫𝒆𝒕𝒂𝒊𝒍𝒔:
👉 100% Recycled packaging & ethically sourced materials
👉 Soft, heavyweight fabric
👉 100% Polyester, French Terry
👉 Crewneck
👉 Dropped shoulders
👉 Longer sleeves, wide body
👉 Printed, cut, and handmade 
𝑺𝒊𝒛𝒆 & 𝑭𝒊𝒕:
👉 Relaxed fit
👉 Hits below the waist
👉 Model is 6'2 wearing a size Large
👉 Model's chest size is 38" 
𝑾𝒉𝒂𝒕 𝑪𝒐𝒖𝒏𝒕𝒓𝒊𝒆𝒔 𝑫𝒐𝒆𝒔 𝑻𝒉𝒊𝒔 𝑷𝒓𝒐𝒅𝒖𝒄𝒕 𝑺𝒉𝒊𝒑 𝑻𝒐?
North America:
🇺🇸 United States
🇨🇦 Canada
🇲🇽 Mexico

Europe:
🇬🇧 United Kingdom
🇮🇪 Ireland
🇦🇹 Austria
🇧🇪 Belgium
🇨🇿 Czech Republic
🇨🇾 Cyprus
🇩🇰 Denmark
🇫🇮 Finland
🇫🇷 France
🇩🇪 Germany
🇬🇷 Greece
🇭🇺 Hungary
🇮🇹 Italy
🇱🇻 Latvia
🇱🇺 Luxembourg
🇳🇱 Netherlands
🇳🇴 Norway
🇵🇱 Poland
🇵🇹 Portugal
🇸🇰 Slovakia
🇸🇮 Slovenia
🇪🇸 Spain
🇸🇪 Sweden
🇨🇭 Switzerland

Oceania:
🇦🇺 Australia
🇳🇿 New Zealand

Asia:
🇭🇰 Hong Kong
🇯🇵 Japan
🇲🇴 Macau
🇲🇾 Malaysia
🇸🇬 Singapore
🇰🇷 South Korea
🇹🇼 Taiwan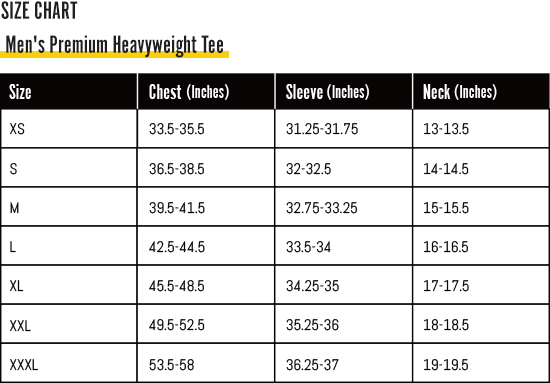 ---
Share this Product
---