Kin Custom
Everton EFC Heritage | Blue Thai Pattern | Men's Hooded Windbreaker
Regular price
£54.00
£0.00
Unit price
per
𝑰𝒇 𝒀𝒐𝒖 𝑲𝒏𝒐𝒘 𝒀𝒆𝒓 𝑯𝒊𝒔𝒕𝒐𝒓𝒚...
Windbreakers don't have to be boring, Evertonians. Gear up for windy and rainy seasons in this classic Men's Hooded Windbreaker. Handmade with lightweight, water-resistant fabric, and full mesh lining that can layer easily over any shirt. Each windbreaker is printed, cut, and handmade after you order it. Meaning it didn't exist before you decided to make it yours. Made from 100% ethically sourced materials and shipped with recycled packaging, this isn't your average windbreaker. Shipping is free too.
𝑷𝒓𝒐𝒅𝒖𝒄𝒕 𝑫𝒆𝒕𝒂𝒊𝒍𝒔:
👉 100% Recycled packaging & ethically sourced materials
👉 Lightweight, water-resistant fabric
👉 100% Polyester
👉 Elastic cuffs
👉 Zip pull and pockets
👉 Lined, mesh lining
👉 Printed, cut, and handmade

𝑺𝒊𝒛𝒆 & 𝑭𝒊𝒕:
👉 Regular fit
👉 Straight silhouette
👉 Hits at the hip
👉 Model is 6'2 wearing size Medium
👉 Model's chest size is 38"
👉 Model's sleeve length is 34"
𝑾𝒉𝒆𝒏 𝑾𝒊𝒍𝒍 𝑰 𝑹𝒆𝒄𝒆𝒊𝒗𝒆 𝑴𝒚 𝑶𝒓𝒅𝒆𝒓?
Because every product is handmade on-demand and we do not carry inventory, we average 3 business days of production and offer the following shipping methods:
👉 Premium (International): 4-7 business days, dropshipped to you directly from China.
Total Expected Time:
👉 Production: 3 business days
👉 Shipping: 4-7 business days
👉 Total: 7-10 business days from time of order
𝑾𝒉𝒂𝒕 𝑪𝒐𝒖𝒏𝒕𝒓𝒊𝒆𝒔 𝑫𝒐𝒆𝒔 𝑻𝒉𝒊𝒔 𝑷𝒓𝒐𝒅𝒖𝒄𝒕 𝑺𝒉𝒊𝒑 𝑻𝒐?
North America:
🇺🇸 United States
🇨🇦 Canada
🇲🇽 Mexico

Europe:
🇬🇧 United Kingdom
🇮🇪 Ireland
🇦🇹 Austria
🇧🇪 Belgium
🇨🇿 Czech Republic
🇨🇾 Cyprus
🇩🇰 Denmark
🇫🇮 Finland
🇫🇷 France
🇩🇪 Germany
🇬🇷 Greece
🇭🇺 Hungary
🇮🇹 Italy
🇱🇻 Latvia
🇱🇺 Luxembourg
🇳🇱 Netherlands
🇳🇴 Norway
🇵🇱 Poland
🇵🇹 Portugal
🇸🇰 Slovakia
🇸🇮 Slovenia
🇪🇸 Spain
🇸🇪 Sweden
🇨🇭 Switzerland

Oceania:
🇦🇺 Australia
🇳🇿 New Zealand

Asia:
🇭🇰 Hong Kong
🇯🇵 Japan
🇲🇴 Macau
🇲🇾 Malaysia
🇸🇬 Singapore
🇰🇷 South Korea
🇹🇼 Taiwan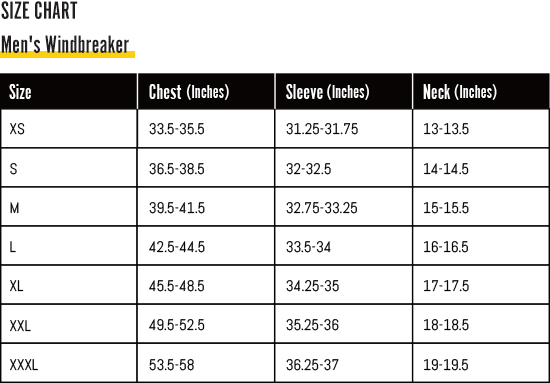 Material & Care
Machine wash cold, tumble dry low

100% Polyester

Fabric weight: 2.21 oz/yd² (75g/m²)

Imported
---
Share this Product
---